The ethics are certainly debatable, but in the end, you must ask yourself how ethical infidelity is. VNC is a very popular, free remote computing application. This approach requires a unique configuration. First, install the full free version of VNC on the computer that you want to monitor. Make sure all boxes are unselected. The final step is to install the software on your laptop or PC at some other location. Once you have the server the suspect computer and your viewer configured, you can connect to the remote PC whenever you like and monitor how the person sitting at the computer is using it.
Many people feel that since their cell phone is so easy to use in secluded locations, that it is a safe way to facilitate an affair. Unfortunately for cheaters, the cell phone is the worst device for trying to have private conversations. Few companies are as diligent at keeping such detailed records as cell phone companies. Not only can you view the date and time that certain numbers were called, or which numbers called the phone, but often you can also view the length of the phone call.
How do you have a look at those records? If you are listed as one of the owners on the cell phone account most families have multiple cell phones under one account then you have every right to view the bill. The easiest way to do this is online.
All you have to do is configure the account for online billing using your email address. However, if your spouse already has an account set up, getting access is simple.
The ultimate guide to finding and killing spyware and stalkerware on your smartphone
Submit the number on this page, click continue, and then view the password that gets sent to the phone via text message. Be careful, if you are not listed on the account, you could potentially get into legal trouble — so tread carefully. While there are dozens of MakeUseOf articles outlining how you can remove keyloggers from your PC, in this case you are actually going to install one so that you can monitor all activity on the PC. Running a keylogger can reveal some very fascinating information about your spouse. One example of such a keylogger is the free version of the Revealer Keylogger.
When you launch this application, you can set it up to automatically launch at Windows startup. You can also define the special key combination that will open the invisible application. Then walk away into another room and allow the application to do its thing. Many free keyloggers do a terrible job capturing keystrokes, especially if the user types fast. I tested four free keyloggers and found that Revealer was the only one that captured every keystroke.
It even logs application use as well. The results of such a log could turn out to be rather shocking — so be prepared!
Comprehensive Computer Monitoring Software
Technology can offer answers that a lying spouse refuses to provide. By capturing the evidence that proves infidelity or disloyalty, you can then free yourself from the burden of living a life full of doubt and worry.
What is your opinion on the ethics of using technology to spy on your spouse? Is it OK or is it an invasion of privacy? Share your opinion in the comments section below. Do you also know of any other software tools which can be used?
Computer monitoring software for parents;
spy mobile australia.
Cell phone monitoring software giveaway - track spouse!
Tell us about them too. Your email address will not be published. My husband has been approached by women on Linkedin at least he says they approached him, not him them…who knows. He has also deleted emails and conversations. But the fact is…these conversations were private, I would never had known until I got suspicious of his defensiveness about his constant use of LinkedIn and Facebook.
Related Posts
Get in touch with guardianofpeace gmail com.. Don't be deceived by the fake testimonies everywhere! I also was strongly against hiring private investigators and i always discourage my friends from doing so until i was faced with the same situation of wondering if my husband was cheating or not. I worked with waltercyberwizard dot com. I am really glad i did because it gave me the peace of mind I needed after having access to all his phone conversation, social media apps, calls, text with other women.
He was cheating with his married colleague. I was not ready to continue in the toxic relationship so i got a divorce. I suspect my husband has been visiting hotels with someone a couple of times a week but when he does, he cuts his phone off so he can't be tracked. I am considering a magnetic tracking device underneath the vehicle. Any suggestions as to a solution would be much appreciated.
Cell phone listening software giveaway of the day | best spy software
I just discovered my spouse has spy ware on my computer,I don't know how long. I have never cheated ,ever so I don't know why I am being spied on. I mentioned this to him and he accused me of being paranoid. How can I remove this spyware? My world shattered immediately, the way I found out was with the help of cyber hack cyberhack AT gmail DOT com who helped me hacked his phone remotely and I was able to see all his phone content. He met this girl via Facebook who had seen him post something for sale on a site. When I approached him about it he denied it.
Until I sent him screenshots of the messages of the oral sex he was discussing and the last sex he had with the girl. He was shocked and never believed I could go that far. He kneel down to beg me immediately because he knew I have a prove with me. I was so mad and hate him for not been faithful to me. Thanks Laura, I also gives this hacker a try and he did a great job for me He is Capable of any sort of hacking Facebook, Snapchat, Cloning, Upgrading of Grades, repairing of credit file, increasing of credit scores, Gmail, Yahoo, Instagram and Whatsapp hacks and many more.
There are so many scammers out there. Yall tell him Roy referred you to him. Hi Ryan, I have some Technical question.. To setup this VNC.. Enable password protection SO my question is , do i have to install and set up this VNC in the location where the laptop is used.. I took my cell phone with me one morning when I needed to spend the day talking to my affair partner.
I finally answered the phone at 5 that evening which set up the ability of my husband who wrote a program and installed it on his phone to remotely seize all functions of the phone I told my husband I would be home by ten after spending the evening with an old college roommate. I was more than a little anebriated when I accepted the offer of a nightcap at the other mans hotel room at the Hyate. When he raped on the window with his cane I knew he had listened in on us when my husband said your loser cripple want to get you out of the house and down the road with your "girlfriend" The main problem with that he was also married and just saw me when he was in town on business.
So he cleared the drive and followed us. Into the house. I could hear him and his cane come through the kitchen then the other man said watch this as he swept my husbands cane, Before the police arrived my husbands cane had shattered the left side of the other mans scull flying across the room like a spear. My husband had pulled himself across the room and was breaking every bone above his chest yelling with every hit who's the pathetic looser you let a cripple take you.
When I tried to stop my husbands rage by holding his arm I was swatted into a corner and crawled over and called Two weeks later after trying to kill his father in the stress center the week before.
The Best Android Spy App of 2019 - Remote Keylogger & Smartphone Tracker
He was being released on a night I had made a promise to his father mother and his fathers best friend I would go to a fund raising dinner as the fourth at the table. I had just finished getting ready when I heard somebody come through the patio doors.
FlexiSPY VS stealthgenie | Which One Is 100% Undetectable?
I had nor remembered the center sent his cane home with me and I did not hear it on the floor. I went out thinking it was his father mother or his fathers friend asking for help with a clasp and ran square into my husbands chest. I did not make the dinner that evening, nobody else did either. My husband forced the first sex in 31 years for him that night. I gave my husband Told him to pick a place to meet in 4 hours, and we could get all his grievances against everyone on the table from the last 31 years of our marriage, I just wanted a way to slow things down to think. Anyway, here are the best spy apps for Android!
It helps you find a lost or stolen smartphone and it has a bunch of additional features. They include taking photos of the potential thief, SMS commands, finding the phone on a map, and you can lock and wipe your data. Price: Free Google Family Link is an app for parents. It keeps track of kids through your Google account. The app lets you view activity on the child device, manage apps, and even recommend apps.
Cell phone spy software giveaway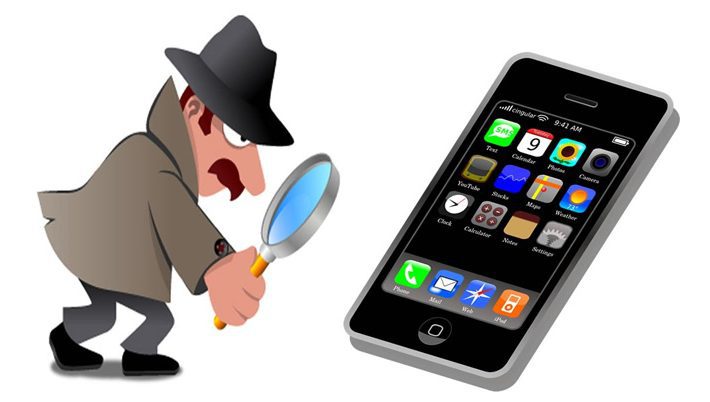 Cell phone spy software giveaway
Cell phone spy software giveaway
Cell phone spy software giveaway
Cell phone spy software giveaway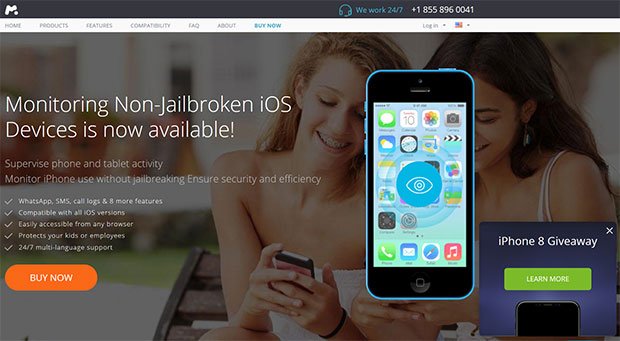 Cell phone spy software giveaway
---
Copyright 2019 - All Right Reserved
---